BECOME A QUALIFIED DENTAL NURSE
Dental nurses must either hold a recognised qualification and be registered with the General Dental Council (GDC) or be working towards registration on an approved training course. The National Certificate in Dental Nursing is a recognised qualification which is accredited by the National Examining Board for Dental Nurses. This certificate can be obtained by working in a dental practice while undertaking studies to prepare for the qualification.
Dental Tutors is the UK's leading NEBDN accredited online dental nurse course provider based in London, UK.
Studying online provides great flexibility as students can choose the time to study whenever it is convenient for them. This allows them to combine the studies with any other commitments they may have.
Our online dental nurse course takes 12-18 months to complete. Afterwards, each student is required to take the NEBDN dental nurses exams in order to get the qualification. NEBDN National Diploma in Dental Nursing – is equivalent to Level 3.
More information about our National Diploma in Dental Nursing
DENTAL NURSING
Dental nursing is a well-paid and rewarding profession. Dental nurses assist in several procedures: from basic check-ups to complex surgeries. Students will receive the NEBDN National Diploma in Dental Nursing qualification and the General Dental Council (GDC) number, once they complete the course and pass the dental nursing exams, allowing them to work as a qualified dental nurse anywhere in the UK.
Although the reception staff are normally the patient's first point of contact in the dental practice, the dental nurse is quite often the first person the patient comes into contact with in the clinical area. Dental nurses are registered dental professionals who provide clinical and other support to other registrants and patients.
Dental nurse duties:
• Prepare and maintain the clinical environment, including the equipment.
• Carry out infection-control procedures to prevent physical, chemical,
and microbiological contamination in the surgery or laboratory.
• Record dental charting carried out by other appropriate registrants.
• Prepare, mix, and handle dental materials.
• Provide chairside support to the operator during treatment.
• Keep full and accurate patient records.
• Prepare equipment, materials, and patients for dental radiography.
• Process dental radiographs.
• Monitor, support, and reassure patients.
• Give appropriate advice to patients.
• Support the patient and their colleagues if there is a medical
emergency.
• Make appropriate referrals to other health professionals.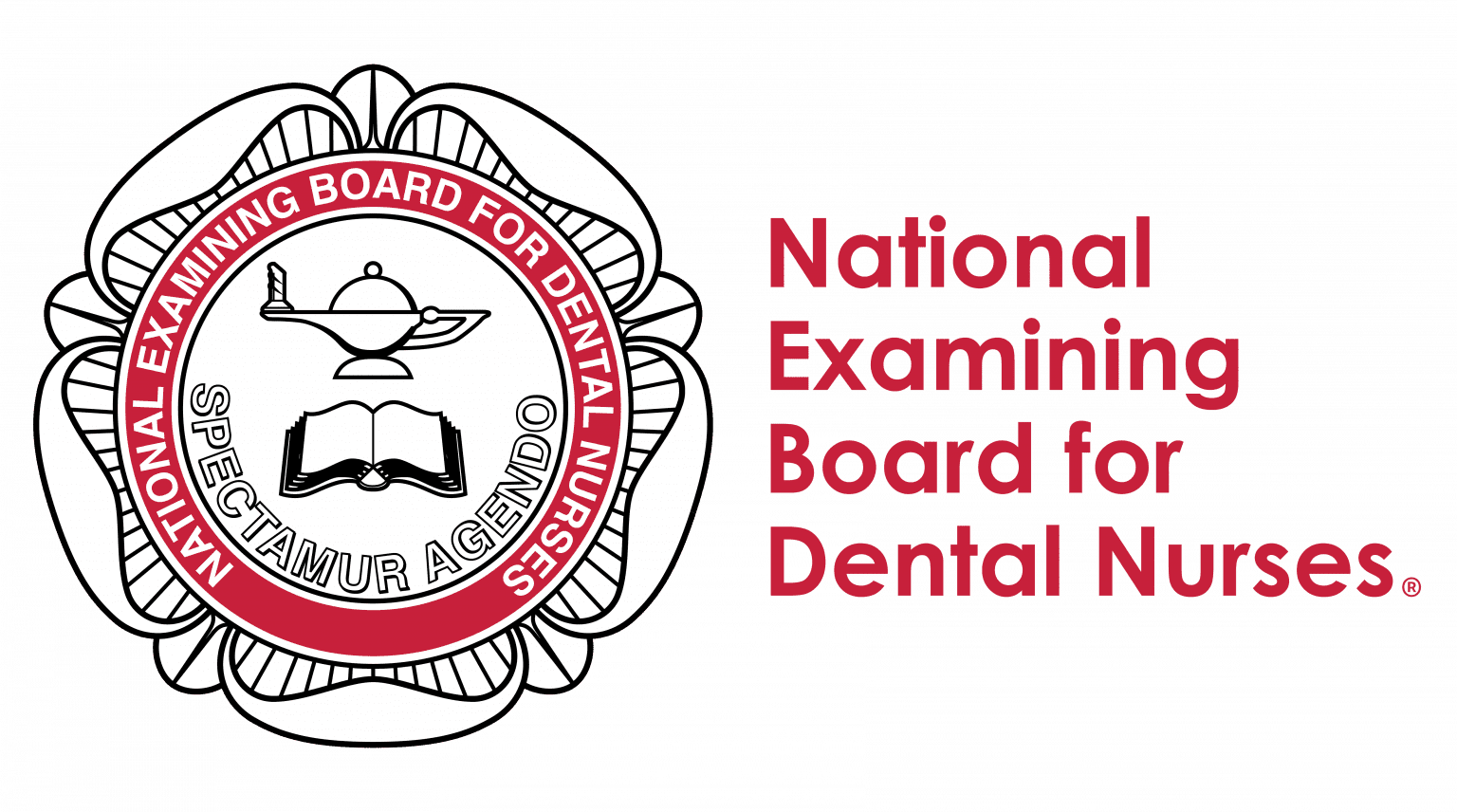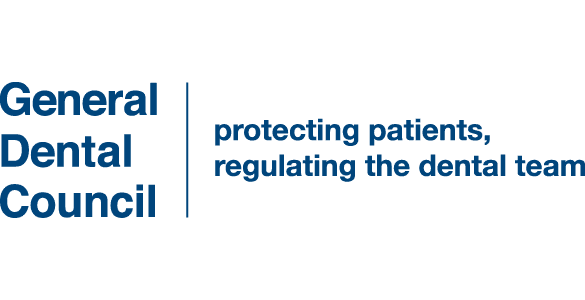 CONTACT US
DENTAL NURSE EXAMINATION
The aim of the National Diploma examination is to assess knowledge and decision making to demonstrate that the candidates understanding and competency shows that they are safe to practice as a dental care professional.
Part 1 is a written paper consisting of multiple-choice questions (MCQs) and extended matching questions (EMQs). Part 2 is a practical examination consisting of a series of objective structured clinical examinations (OSCEs) which are arranged in cubicles around a large room. These clinical examinations are designed around simulated situations which you may commonly encounter in the workplace.
Once you have passed Part 2 of the examination you will be awarded the NEBDN National Diploma in Dental Nursing and you will be eligible to apply for registration with the General Dental Council as a qualified dental nurse.
POST REGISTRATION
Completion of National Diploma in Dental Nursing allows students to achieve other dental nurse qualifications:
• Radiography
• Oral Health Education
• Sedation Nursing
• Implant Nursing
• Orthodontic Nursing
• Fluoride Application
Candidates may also progress into other roles of dentistry such as:
• Tutor
• Witness or Mentor
• Practice manager
• Dental technician
• Dental hygienist
• Dental therapist
• Dentist
TRAINEE DENTAL NURSE JOBS
Students undertaking the National Diploma course must work in a dental clinic as a trainee dental nurse for the duration of the course. This help to complete the practical assignemnts as well as prepare for the exams.
We assist our students in finding and securing a trainee dental nurse job through our dental clinics network in the UK. Most of our students get a trainee dental nurse placement within first 2 months.
We have a network of dental clinics in the UK with over 2400 clinics that we contact regularly for trainee dental nurse placements, and we help our students to find placements within the first few months.
As soon as you join our dental nursing course, we will provide you with the enrolment letter that can be used to apply for the trainee dental nurse jobs. This allows students to earn while they learn.
DENTAL NURSE SALARY
Qualified dental nurses can earn up to £33,000 per year (National Careers Service) while working full-time.
Until students receive the qualification they can work as Trainee Dental Nurses. This helps them to earn while they learn.
Trainee dental nurses usually start with a national minimum wage.
The average salary for a trainee dental nurse jobs is £23,480 depending on experience (Totaljobs salary checker).
Students often choose to take a post-registration course to progress as an individual and explore new career paths.
RECORDS OF EXPERIENCE (RoE)
Records of Experience are compulsory for all the NEBDN nurses who are completing the National Diploma course. RoE can only be completed while working in a clinic as a trainee dental nurse.
The RoE is composed of a series of Practical Experience Record Sheets (PERS), covering all areas of general dentistry set out in five units. The PERS provide a written record of the student's performance during the relevant clinical procedures that they refer to, and indicate whether that performance was satisfactory or not.
The range of procedures and the number of PERS to be completed ensures that all registered dental nurses have had a documented minimum of workplace training experiences as a starting point for their careers. Students must provide support to a range of patients during the completion of the RoE and are required to indicate on the tracking document at least one occasion where they have assisted each of the following: an adult patient, a child patient, an elderly patient, a patient with special care requirements.
DENTAL NURSE INTERVIEW PROCEDURE
Students who are applying for trainee dental nurse jobs are often concerned with the questions they will be asked during the interview. It's normal to be worried or afraid, but it is a very good sign, as it shows that you really care about the job. The only real requirement the clinic might have is for students to be enrolled in an accredited dental nurse course. Besides that, it is mostly luck, combined with your self-presentation and attitude. It is important that you show a positive, can-do attitude and present yourself in a polite manner.
The person who is interviewing you for a dental nurse job might ask the following questions:
Do you have a Hepatitis B vaccination?
Are you currently enrolled in a dental nursing course?
Why did you choose this career?
Have you had any experience in dental nursing?
How many days and hours can you work per week?
How long have you been in the UK?
Do you require a visa to live and work in the UK?
What salary are you expecting?
Enrol to the NEBDN National Diploma in Dental Nursing
NEBDN National Diploma in Dental Nursing (Level 3)