NEBDN Dental Nurse Exam Details and Fees
NATIONAL DIPLOMA IN DENTAL NURSING EXAMINATION
Dental Nurses must pass 2 exams in order to get the qualification:
First exam: Written Exam (theory) is a 2 hour multiple choice questions exam containing 100 questions. Written exams are taken either in April or November.
Records of Experience (RoE) must be fully completed and submitted on PebblePad no later than 4 weeks before the exam.
Students must complete the mock exams, this allows us to see indivudual student results and decide your suitability for the examination. Mock exams are free for Dental Tutors students who undertake our National Diploma in Dental Nursing.
External students are welcome to choose a suitable subscription and purchase our Exam Preparation material.
Second exam: OSCE Exam (practical) – divided into 2 assessments:
First assesment – the candidates will be required to describe verbally the steps they would take to complete a procedure or give patient advice. This will last about 40 minutes.
Second assessment – the candidates will be asked to select the correct instruments for a certain procedure, to put the steps of process in the correct order and interpreting dental charts. Candidates will be given a maximum of 1 hour.
OSCES exams are taken either in January or June.
To register for the exam, the fee of £485 pounds (£510 from 01 March 2023) has to be transferred to the course provider's account. NEBDN do not accept any payments from students.
Once a student passes both Dental Nurses exams, they are eligible to register with the General Dental Council (GDC). Please use this link to register.
Note: Every Dental Tutors student must complete the course and pass the examination within 18 months of the course start date. For example, if your course started in September 2021, you must complete it and take the first exam in November 2022 (written exam) and the second exam in January 2023 (OSCE exam). If you are not ready to take the exams,  do not complete the RoE by the deadline, or decide to take the exam later, then the monthly course fee will be applied, as well as the administrative charges to the NEBDN.
STUDENT TRANSFERS
We have noticed that there is an increased number of students from the NEBDN accredited Dental Nursing courses who are looking for options to transfer to Dental Tutors.
We are pleased to announce that you can now continue your NEBDN National Diploma in Dental Nursing course as a Dental Tutors student.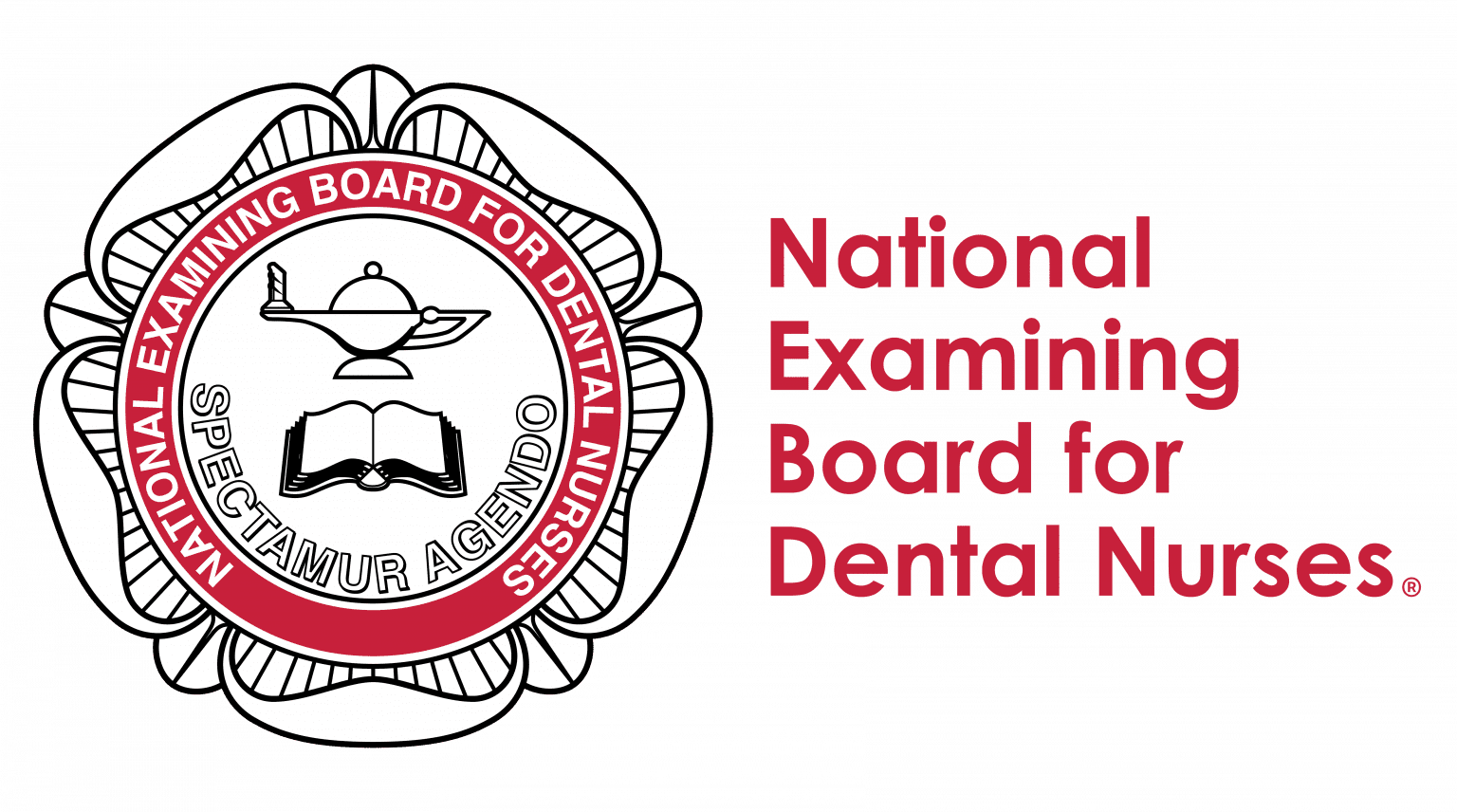 CONTACT US
RECORDS OF EXPERIENCE (RoE)
We offer full support and guidance when students start completing their compulsory Records of Experience.
The purpose of the RoE is to ensure student dental nurses receive summative assessments carried out in the workplace to an approved standard. All those involved in the assessment process must adhere to the benchmarks and performance criteria set out in the Record of Experience Checklists and Marking Guide.
The RoE is composed of a series of Practical Experience Record Sheets (PERS), covering all areas of general dentistry set out in five units. The PERS provide a written record of the student's performance during the relevant clinical procedures that they refer to, and indicate whether that performance was satisfactory or not.
The range of procedures and the number of PERS to be completed ensures that all registered dental nurses have had a documented minimum of workplace training experiences as a starting point for their careers. Students must provide support to a range of patients during the completion of the RoE and are required to indicate on the tracking document at least one occasion where they have assisted each of the following: an adult patient, a child patient, an elderly patient, a patient with special care requirements.
NEBDN EXAMINATION FEES
In case student has to extend the course the following fees will apply (this include if student decides to take the exam later, is not ready to take the exam, does not complete RoE, or fails the exam):
Exam deferral fees:
Change the Written exam date – £35, or £150 if it is within 4 weeks of the exam date.
Change the OSCE exam date – £150, or £300 if it is within 4 weeks of the exam date.
Re-sit fees:
Written exam – £150
OSCE exam – £300
Course extension fees:
If for any reason you need to extend the course, then a fee of £100 per month will be applied until you pass both dental nurses exam or decide to leave the course.
Adititional guidance for the NEBDN National Diploma Examination
EXAM CRITERIA
To be able to take the NEBDN Dental Nurses Written Exam, you must meet the following 2 criteria:
1. Your RoE must be fully completed and submitted on PebblePad. RoE takes an average of 6months to complete, and you should start working on it as soon as you get the PebblePad login details.
There is a lot of information and guidance on the Students Hub in regards to RoE and PebblePad.
In case you get stuck or something is unclear – we are always happy to help with any questions that you may have in regards to completing, submitting the RoE, or using the PebblePad.
2. Students must regularly complete the Mock Exams that are located on the Students Hub, under the blue section "EXAM PREPARATION".
You should be practicing Mock Exams regularly throughout the duration of your course, and should be passing them without any issues, if you expect to pass the actual Written Exam.
We can see your results and this helps us to decide whether you results are sufficient to sit the NEBDN Written Exam.
If either of these conditions is not met 4 weeks before the exam date, your exam will be deferred to the next one (6months later) and you will have to cover the NEBDN deferral fees as well (currently £35 to defer the Written Exam).
These are the clear and strict instructions from the NEBDN that we as the course provider and you as a student must follow.